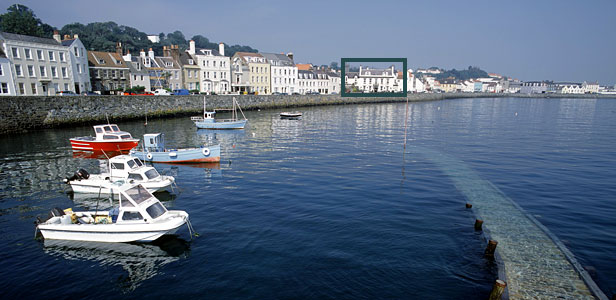 Hotel Location and Directions
La Piette Hotel Guernsey is the ideal location for both business and pleasure: A five to ten minute stroll southwards along the seafront will take you directly to the heart of St Peter Port, the islands capital.
The town has inherited the title of the 'Channel Islands most beautiful town', not surprising, with it's picturesque harbours and views of neighbouring islands, quaint cobbled streets lined with continental style cafes and restaurants. Shopping is unmissable, with lots of low duty goods such as perfume, wine and spirits and exclusive boutiques with VAT free clothing.
If you're visiting Guernsey on business, a short walk in the opposite direction will take you to the Admiral Park business and commercial centre.
Lovely seafront hotel, friendly and helpful staff
This is a lovely seafront hotel, with friendly and helpful staff. Its location on the seafront is hard to beat, and it was very nice to wake up to views of the sea lapping the shore.
TripAdvisor Review

Guernsey activities
There is always something to do in Guernsey. From visitor attractions to kayaking and surfing. Visit the nearby islands or join in with one of our Heritage, Cultural or Food festivals.

Free car parking
La Piette has car parking right outside the front door. Extra parking is available 200 metres away. All parking is FREE. Reception can also arrange car or cycle hire on your behalf.
Some images courtesy of VisitGuerney | Site by Bazil Media