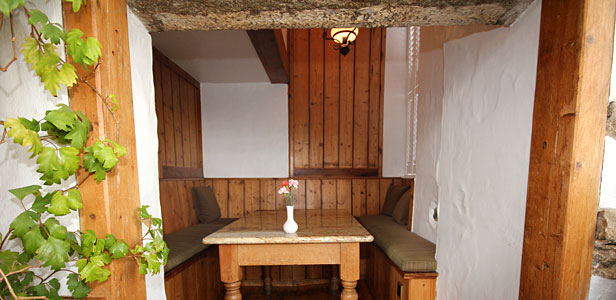 Hotel Facilities
The Seaview Bar as the name suggests overlooks the bay and is a popular cosy bar providing the opportunity to meet the locals. Rosie Jacues Bistro leads out into a secluded sun trap garden, a great spot to unwind with a book and a chilled drink.


Conveniently Positioned Small Hotel on Sea Front
We stayed in a room adjoining the enclosed beer garden. Lovely large room which was an extension to the hotel. The en suite had a modern walk in shower and the cleaner did a very good job of keeping everything clean including changing the towels everyday. It is about a 10 minute walk to the town centre.
TripAdvisor Review

Guernsey activities
There is always something to do in Guernsey. From visitor attractions to kayaking and surfing. Visit the nearby islands or join in with one of our Heritage, Cultural or Food festivals.

Free car parking
La Piette has car parking right outside the front door. Extra parking is available 200 metres away. All parking is FREE. Reception can also arrange car or cycle hire on your behalf.
Some images courtesy of VisitGuerney | Site by Bazil Media