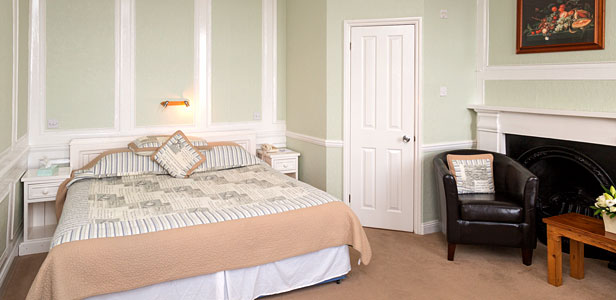 La Piette Hotel Guernsey Tariff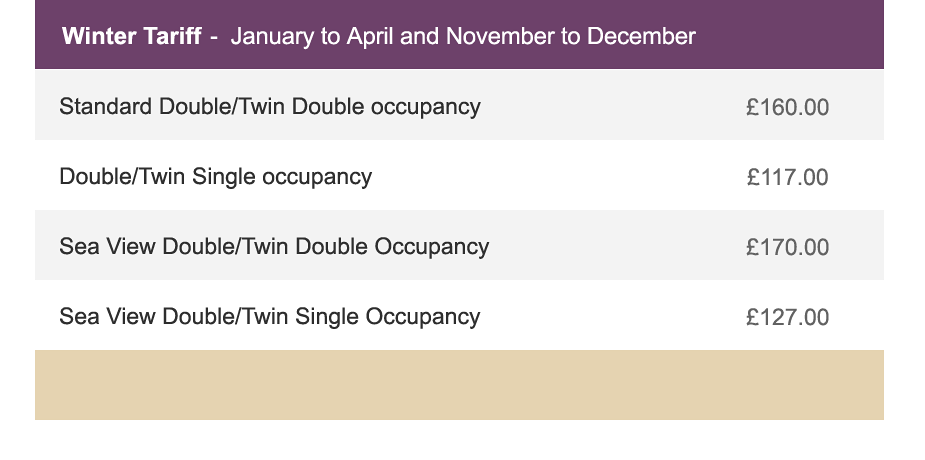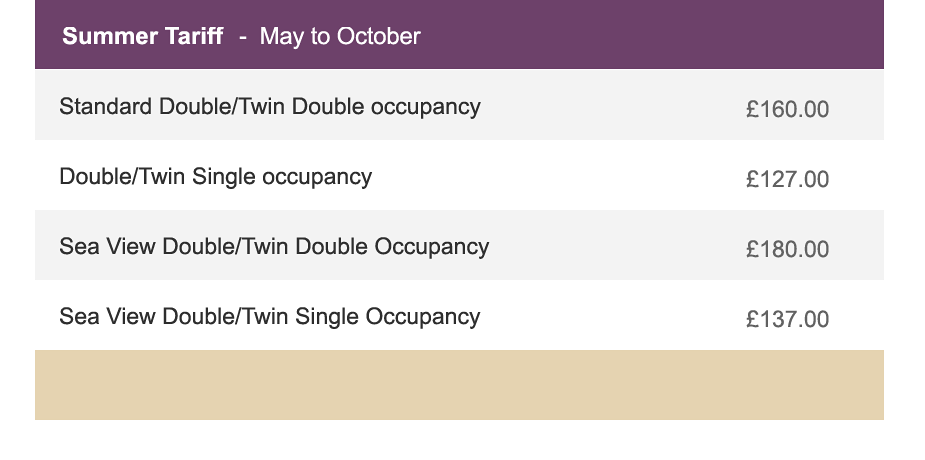 • La Piette Hotel rates quoted are per night on bed and breakfast terms.
• Other room rates and fully inclusive rates are available on request.
• Free Wi-Fi
• Free Parking
• Rooms available include: Sea view Double, Twin and Family rooms.
Children's Tariff
Children's rates based on sharing a room with two adults. Under 2 years - £5.00 per night 3 to 5 years - Less 75% 6 to 14 years - Less 50%
Supplements
Champagne on ice in the room from: £40.00
Sparkling wine on ice in the room from: £25.00
Flower arrangement in the room from: £25.00

Other room rates and fully inclusive rates are available on request.
Half Board Tariff
Half Board is available with a 3 course meal in the restaurant at £19.50 per person, per night.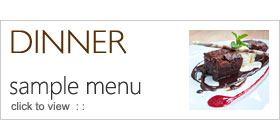 Deposits and Cancellations
A deposit of the first night's stay will be needed to confirm the booking where an account is not held with us. 48 hour cancellation policy. We strongly recommend you insure against cancellation.
Guernsey Ports Bad Weather Policy:- When accommodation is cancelled before 10.00 am on the day of arrival as a result of the closure of Guernsey Airport or Harbour, a cancellation fee of 50% of the total cost of the accommodation will be charged. Travel Insurance should be taken out in case of any cancellations.
Please also note that we do charge 3% for all credit card and AMEX transactions.

Handy Hotel in Town
Very handy location, walking distance to Town and a bus stop just a few metres from the front door if you need to go farther. Helpful staff, pleasant surroundings and very reasonably priced restaurant. Would happily return another time.
TripAdvisor Review

Guernsey activities
There is always something to do in Guernsey. From visitor attractions to kayaking and surfing. Visit the nearby islands or join in with one of our Heritage, Cultural or Food festivals.

Free car parking
La Piette has car parking right outside the front door. Extra parking is available 200 metres away. All parking is FREE. Reception can also arrange car or cycle hire on your behalf.
Some images courtesy of VisitGuerney | Site by Bazil Media